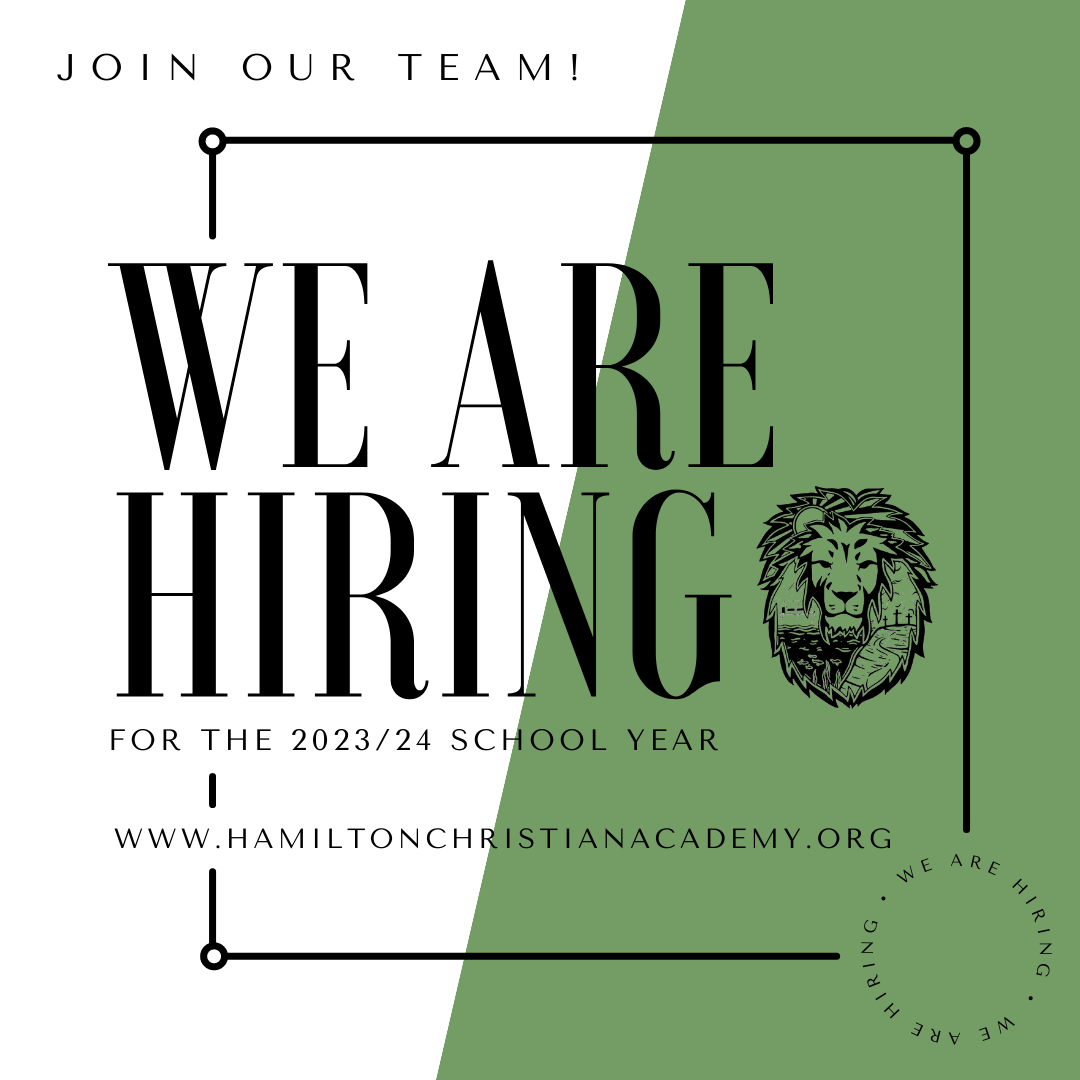 Available Positions
we are currently hiring teachers for the 23/24 school year.
Available positions:
OUR GOAL IS TO PRODUCE GRADUATES WITH CHRIST-LIKE CHARACTER WHO CAN ANALYZE, UNDERSTAND, EVALUATE, AND INFLUENCE THE WORLD AROUND THEM BASED ON THE ETERNAL TRUTHS OF GOD'S WORD. JOIN US!
You could be part of a team dedicated to excellence in education, faith-based curricula, and world-changing students at HCA! There is no substitute for the unique spark you bring to this world. Shine your light at HCA. Apply today.